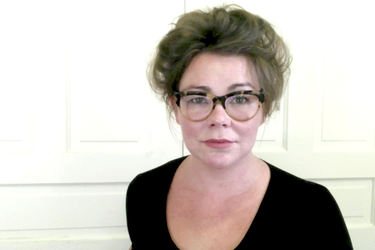 Hanna Pylväinen is an American novelist of Finnish descent who lives in Richmond, Virginia, where she is a professor of creative writing at Virginia Commonwealth University. While at Lásságámmi, Hanna Pylväinen will be working on her second novel, a historical novel set in 1850s Sápmi.
The background of the novel is the conversion of the Sámi people to Laestadianism in the 1850's, but the novel's plot follows a (fictional) daughter of Lars Levi Laestadius, who falls in love with a Sámi reindeer herder. Ideally, Pylväinen hopes to introduce the Sámi culture to more readers, and to show that Laestadianism was formed, in part, from the Sámi heritage of Laestadius.
While at Lásságámmi, Pylväinen plans to work on scenes that take place during winter-time, and use her experience of staying at Lásságámmi in December in the novel. She is grateful to return to Lásságámmi and looks forward to being surrounded again by Valkeapää's artwork and the surrounding seaside.