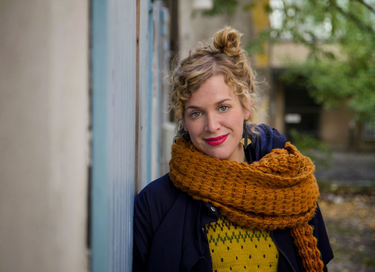 Kukka Ranta. Foto Mikael Tammilehto
Kukka Ranta (b. 1982) is an investigative journalist, documentary photographer, PhD student and nonfiction author from Finland, born in Lappeenranta South Karelia, living in Helsinki. She has been working as a freelance journalist and photographer for 10 years around the globe, combining academic research and activism in her work, reporting on development issues, environmental and human rights, structural poverty and inequality, as well as world trade at grass-roots levels. She has been granted with master's honorary award 2014 in Development Studies for her investigation on how foreign industrial overfishing led by the EU and China is impoverishing local communities in West Africa, causing environmental catastrophe, human poverty and migration crisis. Her non-fiction book on the topic was awarded with Good Development prize in 2012. Ranta holds a master's degree in Social Science in Development Studies and Bachelor of Arts in General History from the University of Helsinki.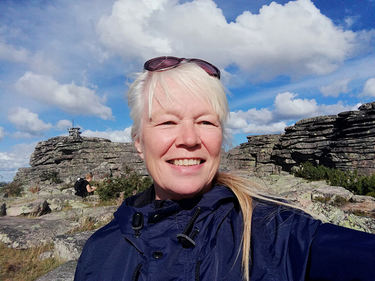 Jaana Kanninen.
Jaana Kanninen (b. 1954) is an independent journalist and nonfiction author from Finland, born and living in Helsinki. Recently she retired from The Finnish Broadcasting Company (YLE) where she worked as a foreign news reporter for web, radio and television for 35 years. She is specialized in Latin America and topics relating to environment, development and human rights, like climate change, forestry, mining and indigenous rights. Kanninen was granted a State Award for Public Information 2013 for her long-term journalistic reporting on climate change by the Committee for Public Information. Kanninen holds a master's degree in Master of Science in Environmental Sciences from the University of Helsinki.
Ranta and Kanninen are working on a non-fiction book about assimilation experiences of the Finnish Sámi and the ownership of the northern nature. The book is aimed to the unaware Finnish general public to raise awareness and renew the national story of Finland. Ranta started to study the topic in 2017 and started to work full time in January 2018, Kanninen joined her in April 2018. Between January and September 2018 Ranta and Kanninen have traveled around the Finnish Sámiland meeting with people and learning about different areas. The point of views has been searched by hearing and talking with people, and research work is respecting indigenous research methods, the project mainly refers publications by Sámi authors. The nonfiction book will be published by Kustantamo S&S later when the book is good enough and after it is accepted by the Sámi interviewees and collaborators. The project is funded by Kone Foundation, the Association of Finnish Non-fiction Writers and The Committee for Public Information.
More information & contact:
saamelaiskirja.wordpress.com
instagram.com/explore/tags/saamelaiskirja